Oh happy Friday, I'm so happy you finally graced us with your happy presence. I'm not going to say you took your time, but I think we know you kinda did.

its been awhile since I've seen this. *sad face*



Dear Friday, I forgive you..you're here now.
Dear work, you actually had work for me to do this week. For the record, it kinda got in the way of my daily blog reading and commenting. What say you go back to normal next week.
Dear L, I loved our hours of texting yesterday morning while I was at work. I giggled a lot…which kinda gave away the fact that I wasn't doing all that work I just mentioned.
Dear co workers going bowling while I'm left 'watching the office', no hurt feelings. Are you kidding? This let's me have the entire office to myself! A complete luxury if you ask me.
Dear boss, I'm still enjoying giving you a hard time for making me stay back while you all have fun together.
Dear friend who's name is Erin, the sunflowers won't be up forever. Do I have to schedule an appointment with you just to hangout? Because I will.
Dear single women, did you know that sometimes you have to schedule time to hangout with married mommy friends like its an appointment? I had to with a friend…let's hope she doesn't cancel it!
Dear USPS, coming home to a very large box at my door was great! Seeing a pick up slip for another box stating it was 'unsafe to leave at the front door' was not great. Care to explain that to me? 1 box is ok, but 2..oh no!! Its unsafe! Lame.
Dear homemade blended coffee drink, you were so darn good…and easy. 1/2 C ice, 1/2 C cold coffee, 1/4 C sweet condensed milk..blend blend, dabble of cocoa/whip… mmm mmm good! We will now be best friends forever and ever.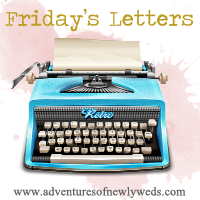 Now go enjoy your days, evenings and weekends. Tonight will be filled with me meeting my quota for forced compliments. I don't even kid. Last night's amount was a little low so tonight I'm gonna have to step up my game to get more. Have you gotten your 5 yet??

21

Pin It Now!