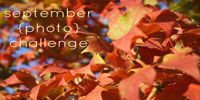 We're at week three and I'm going for a bit of a different approach for this week. The three to choose from are stranger, family and life. I went for life but more so what my life has been lately. Beyond the driving everywhere, another thing has been my life lately.


As I've mentioned just recently, I sell lia sophia jewelry. Have for just about 2 years now and its pretty fun. I haven't really talked about it on the blog because mainly, I'm not here to push it or make a sale off anyone. So its not something that needs to come up.

Over the past 7 months, its been pretty consistent at keeping me busy. Kind of too busy (which is good), since having my full time job to work around it. It can keep me up pretty late, like last night especially, with helping customers or with my new girl entering in her first party, walking her through each and every step until after 10pm last night.

But this is what I do. This is pretty much what I am and what's become a huge part of my life. And truthfully, I rather like it…and even more so, I'm pretty darn good at it.

I like helping my girls learn what they're doing and I like figuring out how a customer can get 3 things for the price of the one they planned and watching their face go from 'are you crazy?' to sheer excitement. …not to mention, all that jewelry being mine sure doesn't hurt.
Pin It Now!